Open to additional quality instructors with potential following in the area.

Milford Music Studios has been established in this community since 1988. It has successfully reached students in the Huron Valley, South Lyon, Holly, Fenton, Hartland, Howell and Walled Lake areas. In September2019 we transitioned to a new format that is inviting to area instructors who would benefit from establishing themselves in a local studio space. We are no longer the competition to your studio; but the compliment to your success. With over 30 years in the area this could be exactly what you are looking for to expand your business.
What the Studio offers:
We offer inviting, accessible, and quality studio space at reasonable monthly rates.
Available Monday thru Saturday.
This includes:
· Well lit, safety designed rooms with windowed doors and ample room for a parent to attend the lesson
· Public restroom and waiting area
· Ample and well-lit parking with easy access from M-59
· Lower level group workshop space can be reserved for those leasing at the studio
· Website presence at milfordmusic.com
· Equal and unbiased opportunity for new students requesting your area of expertise
· Accessibility and discounts in our Retail space with an impressive inventory for all your students needs, even after hours
1 studio (1 day a week) = $140 per month (prorated on specific holidays)
That is under $35 per week!
The Opportunity:
Here is where it can get really exciting for you!
If you teach from your home:
· Privacy returns to your home
· No parking issues in your driveway

If you teach in your student's home:
· Reduce wear and tear on your vehicle – not to mention the miles racking up
· Ability to teach up to twice as many students in the same amount of time – Back to back, no drive time
· Cuts out obligatory socializing that cuts into your teaching / personal time when a client wants you to visit, have food with them, or show you something new
If you teach at another studio:
· We are not trying to steal you away from your current situation
· We are giving you a great opportunity, at a very reasonable rate, to expand your business
· We are offering years of an established and well accepted community presence as a foundation to your new venture
Call or email Milford Music to set up a visit
To answer any other questions, you might have, to look at detailed room availability, or to become an affiliated Milford Music Studio instructor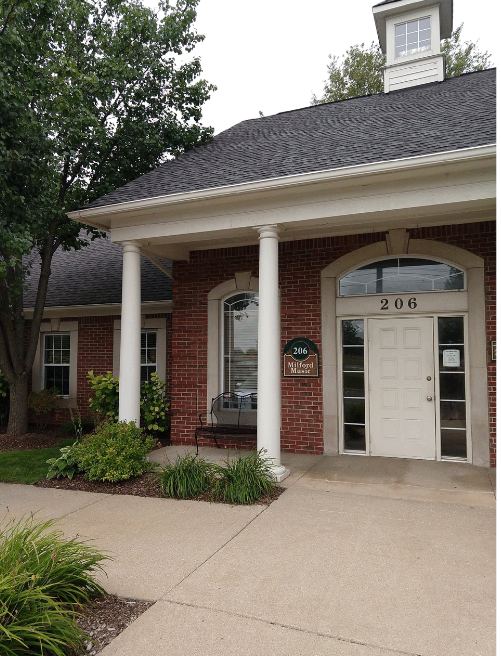 Retail Hours:
Monday-Thursday 1:00-5:30
Studio Hours:
Monday-Saturday by appointment