Milford Music has been providing professional music lessons and product support to the Huron Valley area since 1988. Trust our time tested experience and reputation.
We offer lessons to all ages on guitar, piano, voice, drums, violin, cello, flute, and ukuele.
Our spacious studio arrangement will make your learning completely comfortable.
We have everything you need. Books, supplies, and instrument rentals.
Visit our "Teachers" page to find the right instructor for YOU!
Thousands have passed through our doors....
carrying out the joy of music in their hearts.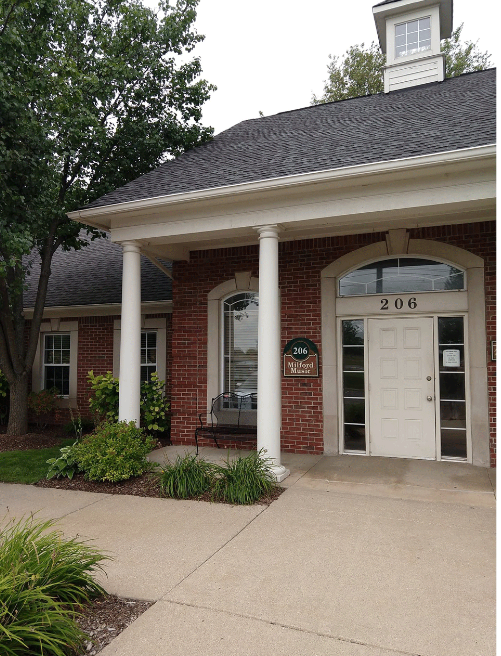 Retail Hours:
Monday-Thursday 1:00-5:30
Studio Hours:
Monday-Saturday by appointment
"I have been a student at Milford Music for over 20 years. During that time I have gotten to know many of the teachers, and staff. Not only are they extremely accomplished, and capable, but they take a genuine interest in their students. I look forward to each lesson."
-Jed Hubbell
"My daughter has been taking lessons at Milford Music almost 8 years. In that time, she took voice lessons, was lead singer in a band created at Milford Music, and currently takes guitar lessons from the owner, Tim Twiss. It has been a wonderful experience where she has learned not only an instrument, but has been given the opportunity to sing and play in front of large crowds of people. The band played at many local festivals and participated in Milford's 4th of July parade and other charitable events in the area. Individually, my daughter was able to earn money singing and playing locally as well."
-Jenny Cullens




Milford Music....31 years in the Huron Valley
Then
Owner Tim Twiss in 1988 at the old Mill Valley Building "Down by the Waterfall" in Milford.
Now
This year, outside at our current location in Highland
Milford Memories 2019
We had several acts performing at Milford memories this year. This group is called "Three Strikes" and it was their very first gig.
Halloween Recital - Sunday October 27th
The sign up sheet is up
Don't miss being a part of this fashion / music extravaganza
Quality Instruments and Service-Great Price
Trumpet, trombone, clarinet, percussion kit, flute, alto sax, violin, cello.
We have McCourt's instruments here for your convinience.
For Sale
Wurlitzer Piano
This is in our studio right now, and is perfect for your home. Recently tuned.
$500.00