ABOUT

Megan Wixom is a recent graduate of Michigan State University's College of Music, where she received her bachelor's degree in violin performance. She began her musical training on the piano and began studying violin shortly after, continuing with both instruments until she chose to specialize on the violin in late high school. She studied with Dmitri Berlinsky and I-Fu Wang, and her past teachers include Sonia Lee, former principal violin of the Toronto Symphony. Megan also studied for two summers at the Meadowmount School of Music in New York.

TEACHING PHILOSOPHY

Violin- I love helping students of all ages and experience levels to learn to enjoy playing. I believe that for the violin, especially, prioritizing technique will help musicians gain the skills and confidence that are necessary to achieve this. I try to balance teaching technique, musicianship, and practice skills.
Piano- My goal for piano students is to help them reach proficiency in note-reading and rhythm, basic music theory and musicianship, and good practice skills.

EDUCATION

Michigan State University- Bachelors Degree, Violin Performance .

AVAILABILITY: Wednesday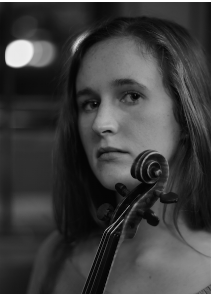 Contact Megan Wixom
Call or Text: 248-904-0656