Tim Twiss
Guitar, Electric Guitar, Bass, Ukulele
ABOUT
Tim began teaching in 1977. He has been playing professionally since high school and continues to this day. With experience in studio sessions, pit orchestras, solo guitar performance, night club and wedding bands, the West Highland Baptist Church praise team, and most recently the local group "Itchycoo Park".

He is a "jack of all trade's" type musician, bringing vast real world experience into the teaching studio for a well rounded and practical approach to learning. He is also widely known as a specialist in 19th Century Banjo, most recently published by Mel Bay.

TEACHING PHILOSOPHY
"Music is a language and a form of communication. As a child (and we have all been there) you need to learn how to speak before you read a book. It comes naturally when you are immersed in language."


My goal is to open the door to music with simplicity and joy. Show the wonderment of this art form. There is plenty of time later for theory and advanced level skills. Get some traction and enjoy playing. That being said, everyone needs a different path. A skilled teacher will help with those choices, and dispense information in the right dose at the right time. I am a strong advocate of developing the fundamentals. If those are instilled correctly, any future musical aspirations will be far more meaningful.


I think that my greatest asset as a teacher is that I can clearly remember what it is like to not understand something. I am grateful to now be in a position where I can help others, as I wish it had been for me when I was unlocking the mystery of music. For over 50 years, I have been piecing together this montage, having encountered many of the greatest players of our time. I am humbled to pass on what I have learned."
I work with people of all ages, including special needs.
Tim's Testimonials
"Tim Twiss provides a safe place for children to grow and learn, guiding them constructively and giving them the confidence and the opportunity to get up in front of people. I truly believe the skills she has learned at Milford Music will help her in all areas of her life."
-Jenny Cullens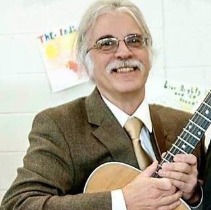 Contact Tim Twiss
Call or Text: 248-770-5341
EDUCATION
Eastern Michigan University: Graduated 1985 with degree in Classical Guitar
Musician's Institute: 1979 Los Angeles, CA (formerly called GIT (Guitar Institute of Technology, now called Musician's Institute)
WEBSITE
FEES
$25 per half hour: When on the schedule as a weekly student.
$30 per half hour: As a call-in or occasional student
AVAILABILITY: Monday-Saturday